Advertisements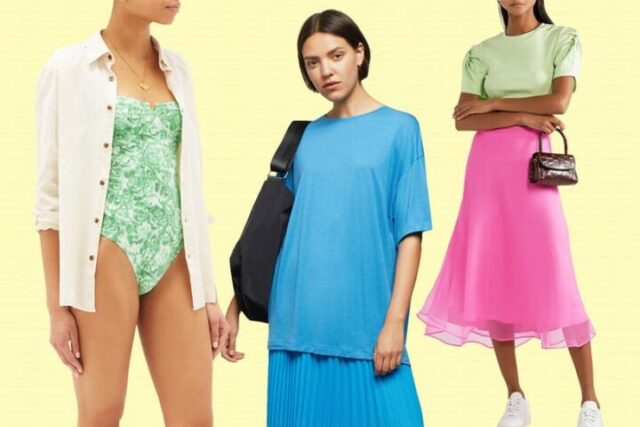 9 sustainable buys you need right now – Environmentally-conscious shopping never looked so chic. From the perfect springtime suit trousers to the cool girl jeans that you'll never want to take off – these sustainable pieces are the most stylish we've seen. 
packing away your winter wardrobe has to fit between getting into freshly-cleaned bed sheets and winning hypothetical shower argument as one of the most satisfying feelings we can think of. As we retire our chunky knits and winter coats for another year, our thoughts inevitably turn to fill the newly vacant hangers in our wardrobe with the latest new season styles.
From pastel suits to statement floral prints, this spring there are some seriously chic (and wearable) trends that we plan on wearing on heavy rotation for months to come. Then there are the new season updates on our wardrobe favorites, from the latest denim styles to the freshest takes on the fail-safe t-shirt.
But even the most devoted trend followers can no longer ignore the impact of our shopping habit. Fashion now ranks second only to the oil industry as the world's biggest polluter, and a new generation of designers are responding by creating new season styles that are as environmentally conscious as they are endlessly wearable.
Constructed from recycled materials and sustainably-sourced fabrics, we've found the best pieces that are worthy of a place at the top of your wish-list, and have incredibly sustainable credentials.
Have you pledged to say "no" to new this year? Update your wardrobe with the one-of-a-kind vintage – all from the comfort of your sofa, thanks to these luxe pre-loved fashion sites.
Are you ready to use your imagination? Let's start with these 9 sustainable buys you need right now