Advertisements

If you decided to get a new keyboard for typing or gaming with extra features that are not available on most keyboards. Here are the 10 best budget keyboards under 99$ available on Amazon.
1. Logitech MK550 Wireless Wave Keyboard and Mouse Combo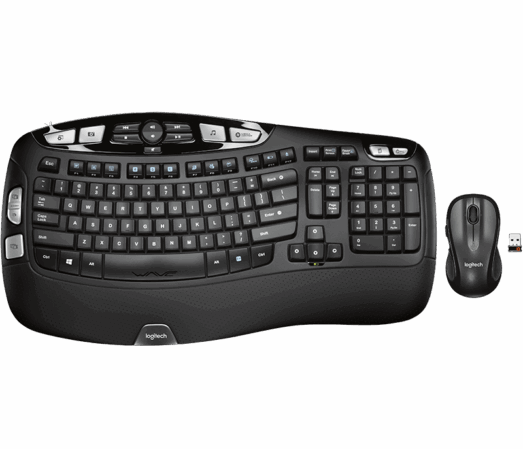 The Logitech MK 550 keyboard has a fixed curve design and integrated palm support to reduce stress, reduce lower wrist fatigue, and help you type more easily. It also has a laser mouse that makes screen navigation much smoother and quicker than using the touchpad. It also has long battery life. It can last more than 2 years without considering replacing the battery. If you're a programmer or editor, or you do something that requires typing a lot, this is a product you might want to consider.
Pros:
Long battery life.
Keyboard and mouse combo.
Wireless keyboard.
Cons:
Compatible with Windows Only.
Cause some noise when typing.