This is a Healthy Chicken Nuggets Recipe
Chicken nuggets are the most popular food choice for children. So, Getting kids eats veggies or anything particularly healthy could be the struggle that most parents face. There's nothing worse than getting your children screaming and crying when they're told that dinner will be chicken and broccoli, not chicken nuggets! And you struggle to get your kids to have healthy food, Luckily, healthy options have become more familiar.
Here's a healthy chicken nugget recipe to make for your kids:
This recipe serves 4 respectively and can be served as an appetizer or a regular meal.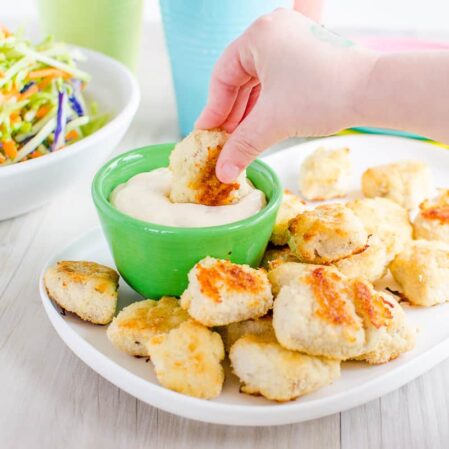 Calories: 188 kcal
Protein: 26 g
Carbohydrates: 8 g
Fat: 4.5 g
Saturated Fat: 1g
Cholestrol:57 mg
Sodium: 427 mg
Sugar.5 g