Advertisements
2. How to Prepare :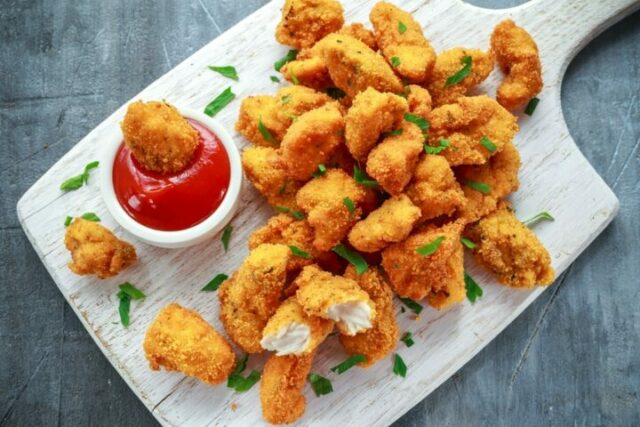 1- Preheat the oven to 425°F.
2- Spray a baking sheet with olive oil.
3- Place olive oil in one bowl and panko and cheese in another bowl.
4- Season the chicken breasts with salt and pepper and soak in olive oil.
5- Carefully place a few bite-sized pieces at a time in the bread crumbs and on to the baking sheet.
6- Finish off by spraying olive oil and then leave to bake for 8 to 10 minutes.