Pasta Recipe for Plant-Based Diet
A delicious way to get the fiber and protein you need is this plant-based pasta with arugula, artichoke, and hemp seeds. The option of alternate pasta made from beans and legumes greatly increases protein and fiber, unlike conventional wheat pasta.
Chickpea pasta, as it looks and tastes much like regular pasta, is a favorite. This makes for one balanced and filling plant-powered meal when combined with other fiber and protein-rich ingredients.
One serving provides:
26 grams of protein: The chickpea pasta (14g), Peas (4g), Hemp seeds (3g), Grilled artichoke hearts (3g), Arugula (1.8 g per 3 cups)
17 grams of fiber.
1. Ingredients: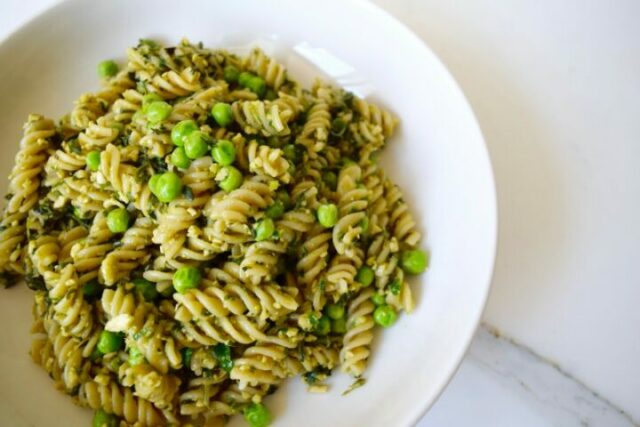 1 box chickpea pasta
2 cups of frozen peas
8-12 cups baby arugula
6 oz grilled artichoke hearts
4 Tbsp hemp seeds
Salt to taste
1-2 Tbsp Extra virgin olive oil