5 Ways To Get The Best Use Out Of Your Home Treadmill
The First fear that people have when investing in a home treadmill (or any piece of exercise equipment) is that they won't use it. You know the story. It gets delivered; you set it up and enjoy it for a few days… and then it sits… and waits. A few months down the road, you notice how dusty it has become and how much space it's taking up. And you remember how much weight you were determined to lose by using it faithfully every day. But now, unfortunately, it doubles as a clothes rack. Never fear. This article will help you make sure that DOESN'T happen. A treadmill provides the best overall cardiovascular workout & it's still the number one exercise machine for those who want to lose weight. So it's an investment in your health that will pay large dividends…if they prepare you to get the maximum benefit from it! Here are 5 simple ways to get the BEST use from your home treadmill:
1. Do Your Research First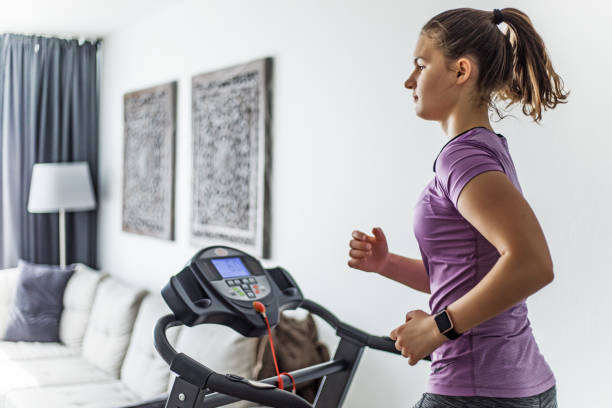 Make sure you look at what each treadmill offers you and compare it to your unique needs. For example, if you live in a condo and/or like things neat and clean, a folding treadmill might suit you best. If you want a folding treadmill, do you prefer a manual folding treadmill (like most folding treadmills) or do you want a shock-assisted folding treadmill with wheels on the bottom that's easy to move? If you like to drink water during your workout, make sure there's a water bottle holder included in the treadmill console (it might surprise you how many treadmills do not have this feature.) Do you get bored easily and need a challenge? What about getting a treadmill with lots of user programs or one that is iFit compatible? These things may seem little and maybe it might cost you more; but if it means you're actually going to enjoy your workout it will be well worth it!