Advertisements
3. Low Plank (Chaturanga Davidson)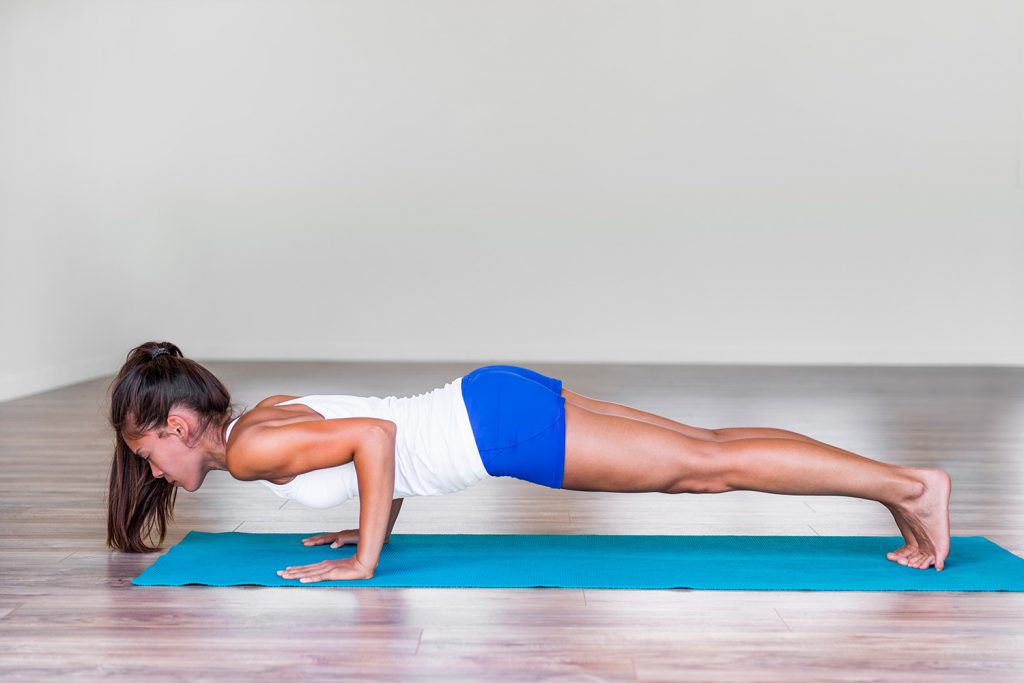 From a high plank, slowly lower your body down halfway, so you're hovering a few inches above the floor.
Press your hands down into your mat, keep the elbows planted firmly by your sides, and set your gaze slightly forward.
On an exhale, transition into the next pose (or come down all the way on your mat for a quick breather when necessary).