9 Moves 20-Minute For Upper Body Yoga For Beginners
8. Handstand Variation (Adho Mukha Vrksasana)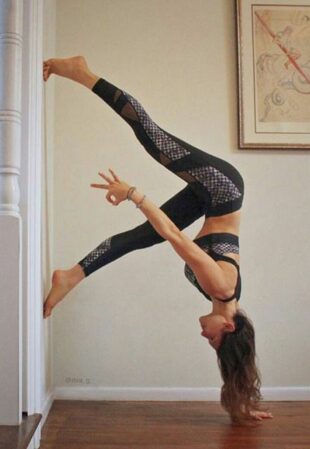 Find a blank spot on a wall, free of any pictures, frames, mirrors, or anything that might cause harm.
With your back facing the wall, fold forward and walk your hands out away from the wall coming into Downward Facing Dog.
With your feet at the base of the wall, trudge your feet up the wall as you trudge your hands back toward the wall.
Stack your shoulders over your wrists.
Set your gaze on the wall.
This pose can be pretty intense, so come out of the pose and back in as necessary.